Time is moving quickly!
Spring Break is nigh!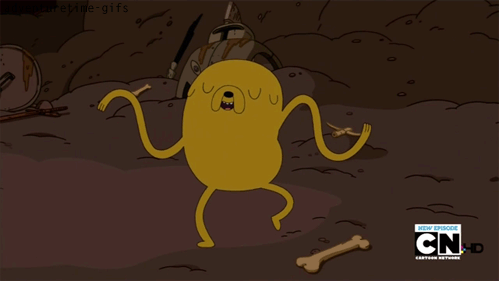 But before you run off to wherever-it-is-you're-going, be sure to swing by your friendly neighborhood Upper School library for a great book to read!
Not sure what to read? Here is a list of new books we received this week:
Fiction
For rising juniors and lifelong friends Zoe and Olivia, the first shake-up—no more elite ballet company for them—was bad enough. But when leukemia strikes, a recalibration of the "worst thing that will ever happen" scale is required. Mirroring the harsh reality of modern-day cancer, hopes for Olivia rise and fall right along with blood counts, and a complete cure feels like it's always just one procedure or experimental drug away. For Zoe, normal life goes on, with fundraising car washes, ditzy cheerleaders and a potential boyfriend distracting and complicating her days. How can she fall for Olivia's crush? Should she tell her? Hit the party or the hospital? This high school drama goes well below the surface; faith is explored, and well-developed family members, friends and teachers play strong roles. These teens are not navigating life alone but are part of a supportive community. Readers just in it for the plot risk missing the poignant moments where Kantor's strong, graceful writing captures the innocence and sophistication of youth and the hopes and the fears of the girls and their families. Teens, heartache and acute illness: The tears will flow.
Best friends Levi and Macallan struggle with their close relationship in this lighthearted and at times too sweet romantic comedy. When they meet as new seventh graders, Macallan is grieving her mother's recent death and finds support in Levi and his loving mother, who've just moved to Wisconsin from California due to his father's job. In dialogue-driven vignettes, the two swap turns as first-person protagonist over the next five years as they date various others, declare themselves just friends and discover they have romantic feelings for one another—but seemingly never at the same time. Punctuating the narrative are short, present-day conversations in which they playfully rib each other about their past missteps. While it's not revealed until the end whether or not they do so as a couple or just as friends, it's clear that whatever the outcome, they are still a pair in some form, which somewhat lessens the dramatic tension.
This unusual and affecting story ties the lives of five completely different teens together through the transplant donations of one who dies. The five teens are Jessica, a shy girl with a wealthy socialite mother; Sam, a boy who believes in miracles and spends his life blogging; Vivian, a talented artist with no social life; Leif, a football star with demanding, famous-athlete parents; and Misty, a girl from a poor, immigrant family. Four of them will receive the organs of one who dies. The ghostly donor, always watching each recipient but unable to communicate with him or her, narrates the story as the four surviving teens move toward one another and, eventually, toward the memory of the donor. At last, when one recipient appears to be in serious danger, the rest work together in an effort to help. Kizer keeps her focus on the difficult choices each character faces while effectively penning attractive, three-dimensional portraits of each. If the parents remain somewhat flat, each teen comes across as a realistic, unique individual whom readers will care for. Each has a different choice to make as well: Who will stand up to their parents? Who will reach out to others? And how will the narrator, the dead character, come to peace with death?
A teenage girl from an unnamed Middle Eastern country attempts to come to terms with her dictator father's bloody legacy in this absorbing character-driven novel authored by a former CIA official. Fifteen-year-old Laila lives in a shabby apartment outside of Washington, D.C., with her mother and little brother. She misses her homeland, but return is impossible since her uncle had her father assassinated and took control of the government. "I'm half Here. I'm half There. I'm a girl divided, which is to say I'm no one at all." While her mother schemes with both American officials and rebels from their country to remedy their untenable situation, Laila reluctantly begins to enjoy the simple freedoms of school and friendships. But worrisome thoughts of her mother's secretive phone calls and the mysterious CIA agent who lurks around their apartment are never far from her mind. And how will she ever reconcile what she now knows about her father the dictator with the loving man who raised her? Carleson shrewdly makes what has become a sadly familiar story on the evening news accessible by focusing on the experiences of one innocent girl at the center of it. Laila is a complex and layered character whose nuanced observations will help readers better understand the divide between American and Middle Eastern cultures.
Historical Fiction
A Russian countess, Natalya Kutepov passionately fights the Red revolutionaries in an attempt to save her country, her heart and a precious Fabergé egg.
When their gentle world is turned upside down one cold night by a mob on a rampage, Natalya and her friend, Emilia, try to flee St. Petersburg for the safety of Paris. They are thwarted by a young Red named Leo, who tries to use them as a way to get to the powerful Constellation Egg. Given magic, mystical powers by Rasputin before he died, it keeps the royal Romanov family in power and protects those they love. Beloved of the tsarevitch, Natalya has a personal investment in the egg, and to protect it, she taps into internal reservoirs of strength and cunning she's never been required to access before. Caught in the frozen landscape of Russia during the revolution, the three young adults embody the hope, terror, conviction and patriotism seething in the warring crowds that surround them. Eventually, Natalya comes to understand the deeply personal reverberations of the revolution: "[T]he rioters in St. Petersburg weren't Leo any more than the nobles who fled the country early on were me." Patrick treats her heavy subject with welcoming, graceful prose.
Romance, adventure, magic and history blend seamlessly into a story that is not just historically sensitive and gloriously thrilling—it's essential moral reading.
Fantasy
A teenage witch persecuted from birth must find his father, the most notoriously evil witch alive, or die. Nathan Byrn grew up hearing tales of how his father, the famed Black Witch Marcus, murdered his mother's husband and caused her to commit suicide. By age 11, he's been designated a Half Code due to his mixed parentage, a status met with fear and disgust by most. Viewed by the Council as both a threat and a key weapon against Marcus, Nathan is caged by his 16th birthday. Nathan knows that as a Black Witch, he'll die if not given three gifts on his next birthday by a blood relative; Marcus is his only hope. After a palpably grueling ordeal in the cage, Nathan finally, too easily, escapes and resolves to find Marcus. Green propels Nathan forward with the help of often underdeveloped secondary characters, who are overshadowed by the imaginary relationship Nathan builds with his father; it is this that keeps both Nathan and readers going. Readers will hope for Nathan's sake that the fantasy father he's built from stories he's heard and his own imagination won't let him down.
In the woods above the quiet mountain village of Nag's End, five soldiers of the king are mysteriously killed. Village elders presume it was a wolf attack, but Tom and his brother Jude are convinced that no animal could have inflicted the horror that they saw up on icy Beggar's Drift. Tom's best friend, Rowan Rose, is warned by her scholar father not to succumb to the others' fear of witches, goblins and wood sprites. But it becomes hard to ignore the strange goings-on, especially after Fiona Eira, a cousin Rowan never knew she had, arrives. Tom, who's looking for a "grand love," thinks he's found it with the enchanting Fiona. He gives her a coin he found on Beggar's Drift that may be connected to a greater evil than anyone imagined. A complex, layered plot highlights a split between those who cling to traditional beliefs and young people who look for rational explanations for what turns out to be a string of grisly deaths in the village and surrounding forest. Twists and turns keep readers in suspense as Rowan, Fiona, Tom and Jude navigate a convoluted path through sibling rivalry and friendship en route to adulthood. With stylish prose, richly developed characters and well-realized worldbuilding, Templeman plumbs archetypes of folklore to create a compelling blend of mythic elements and realistic teen experience.
And here are some recommendations from me to you (awww shucks!)
Fiction
Fiction and history coalesce in a rich, ripping tale of assassinations, political intrigue and religion in 15th-century Brittany. When the pig farmer who paid three coins to wed Ismae sees the red scar across her back, he cracks her in the skull and hurls her into the root cellar until a priest can come "to burn you or drown you." The scar shows that Ismae's mother poisoned her in utero; Ismae's survival of that poisoning proves her sire is Mortain, god of death. A hedge priest and herbwitch spirit Ismae to the convent of St. Mortain, where nuns teach her hundreds of ways to kill a man. "We are mere instruments of Mortain….His handmaidens, if you will. We do not decide who to kill or why or when. It is all determined by the god." After Ismae's first two assassinations, the abbess sends her to Brittany's high court to ferret out treason against the duchess and to kill anyone Mortain marks, even if it's someone Ismae trusts—or loves. Brittany fights to remain independent from France, war looms and suitors vie nefariously for the duchess' hand. Ismae's narrative voice is fluid and solid, her spying and killing skills impeccable. LaFevers' ambitious tapestry includes poison and treason and murder, valor and honor and slow love, suspense and sexuality and mercy.
A high school graduate realizes that having a near-perfect life means not always having the best of everything. It's Emaline's last summer in her hometown of Colby, a seaside tourist mecca where nothing ever changes. But there're big changes in store for Emaline, and what starts out as a happily predictable summer turns into one of emotional twists and turns. Accepted at Columbia, her dream school, Emaline must instead settle for the lesser, local college when her chronically absent father reneges on his offer to pay. Then her perfect, steady boyfriend suddenly begins behaving imperfectly. Another curveball comes in the form of Emaline's burgeoning relationship with Theo, a sophisticated, go-getting film student from NYU who comes to Colby to shoot a documentary and who urges Emaline to aim for greatness. But she is torn, weighing the comfort of her family and the familiarity of small-town life against her belief that her potential rests only in bigger, better things. In the end, Emaline's plans seem almost as surprising to her as they might be to readers. Dessen's characters behave as deliciously unpredictably as people do in real life, and just as in real life, they sometimes have to make difficult choices with not-so-predictable outcomes. Luckily for her readers, it also makes for good fiction.
Andi Alpers, a 17-year-old music lover, is about to be expelled from her elite private school. Despite her brilliance, she has not been able to focus on anything except music since the death of her younger brother, which pushed the difficulties in her family to the breaking point. She resists accompanying her work-obsessed father to Paris, especially after he places her mentally fragile mother in a hospital, but once there works in earnest on her senior thesis about an 18th-century French musician. But when she finds the 200-year-old diary of another teen, Alexandrine Paradis, she is plunged into the chaos of the French Revolution. Soon, Alex's life and struggles become as real and as painful for Andi as her own troubled life. Printz Honor winner Donnelly combines compelling historical fiction with a frank contemporary story. Andi is brilliantly realized, complete and complex. The novel is rich with detail, and both the Brooklyn and Paris settings provide important grounding for the haunting and beautifully told story.
Historical Fiction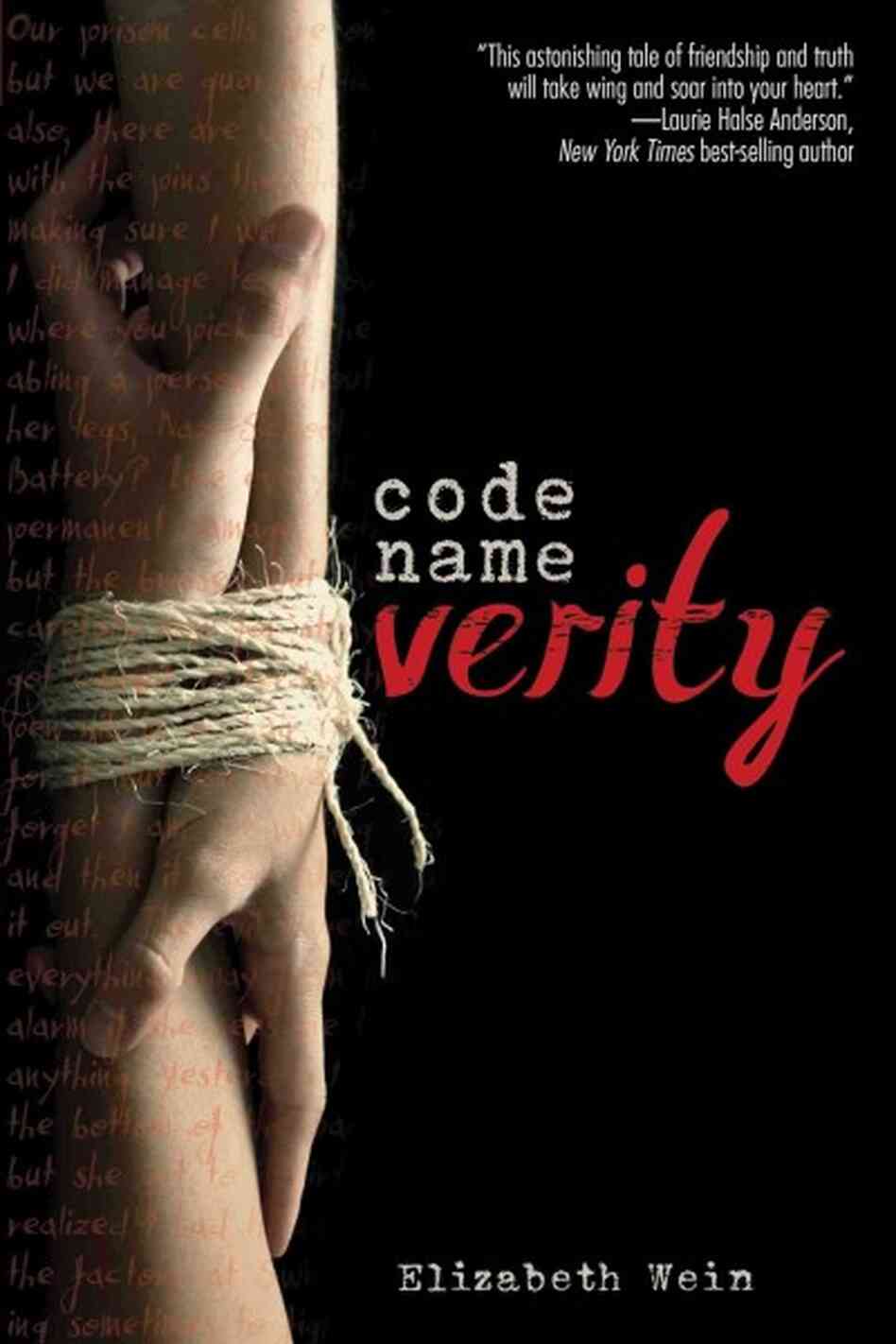 Breaking away from Arthurian legends (The Winter Prince, 1993, etc.), Wein delivers a heartbreaking tale of friendship during World War II. In a cell in Nazi-occupied France, a young woman writes. Like Scheherezade, to whom she is compared by the SS officer in charge of her case, she dribbles out information—"everything I can remember about the British War Effort"—in exchange for time and a reprieve from torture. But her story is more than a listing of wireless codes or aircraft types. Instead, she describes her friendship with Maddie, the pilot who flew them to France, as well as the real details of the British War Effort: the breaking down of class barriers, the opportunities, the fears and victories not only of war, but of daily life. She also describes, almost casually, her unbearable current situation and the SS officer who holds her life in his hands and his beleaguered female associate, who translates the narrative each day. Through the layers of story, characters (including the Nazis) spring to life. And as the epigraph makes clear, there is more to this tale than is immediately apparent. The twists will lead readers to finish the last page and turn back to the beginning to see how the pieces slot perfectly, unexpectedly into place. A carefully researched, precisely written tour de force; unforgettable and wrenching.
Kevin Phifer, 13, a black seventh-grader in 1990s Richmond, Va., and hero of this sparkling debut, belongs in the front ranks of fiction's hormone-addled, angst-ridden adolescents, from Holden Caulfield to the teenage Harry Potter. Kevin wants a fade, thinking the stylish haircut will bolster his shaky standing in the cutthroat world of middle school, where he's just one friend away from eating lunch alone. But his mother, a church secretary and solo parent studying for a nursing degree at night, won't even try. Expressing his frustration leads to a week's grounding. Tyrell and his entourage of bullies make Kevin's life miserable at school. In science lab, Aisha, girl of Kevin's dreams, points out his "mushy tushy." Sandbagged by dizzyingly abrupt mood shifts, Kevin hurtles from altruism to craven self-interest, mature self-knowledge to wild fantasy. His anchor in rough seas is Uncle Paul, a quiet, manly museum security guard. Weary of hiding his sexual orientation, Paul's recently come out to family and friends but has yet to tell Kevin. Paul's perspective, with its temporal and social context, enriches and deepens the narrative, offering an effective contrast to Kevin's volatile reality, where "now" is all that counts. Original, hilarious, thought-provoking and wicked smart: not to be missed.
Rachel, after donning an inappropriately bright lipstick called "Little Red Lies," welcomes her beloved elder brother, James, back from World War II. Unfortunately, lies aren't confined to the lipstick. James, deeply altered by the war, glosses over his disturbing experiences to his family, although letters he continues to write to Rachel—but has never sent—contain the truth of the brutality. Tragically, once safely home, he develops leukemia, a lethal illness in 1947. Rachel lies to him to convince him to visit a faith healer, whom she then recognizes as a fraud. Then she lies to her parents (and herself) about the intentions of a handsome but predatory teacher who's playing up to her as well as other girls. After her mom conceives an unplanned baby, it's concealed from both Rachel and James. When they discover, embarrassingly late, the cause of her weight gain, James feels convinced the baby is intended as a replacement for him. The seeming surfeit of subplots is believably explained and sensitively written, succeeding largely due to Rachel's spunky though almost pathetically naïve first-person voice, which rings fully true. At one point, the whole town believes James has the clap, largely because Rachel overheard then repeated a conversation she didn't understand. Filled with bumbling characters who achingly love each other, this coming-of-age tale rises above a crowded field to take readers on a moving journey of discovery.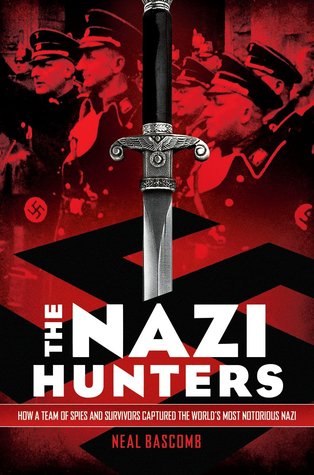 Adolf Eichmann was among the Gestapo war criminals who managed to escape from Europe and establish new lives in Argentina. The search for him involved an international group of Nazi hunters who left no stone unturned to determine where and how he had fled, find him and bring him to justice. The trail of the man, an exacting scheduler who oversaw the transportation of Jews to the concentration camps, went cold until one small clue led to another. He was finally traced to Argentina, captured and secretly removed to Israel for a public trial. Meticulously detailed plans with timing down to the minute involving several Israeli secret services, intelligence networks, other civilian and governmental agencies, and dedicated individuals brought him to justice. Drawing on a wealth of sources that include original interviews, Bascomb swiftly establishes background, introduces readers to the key players and takes them through the search. At any moment in the hunt something might have gone wrong, with those involved being captured as spies and allowing Eichmann to escape. Tension rises from the pages, thanks to Bascomb's command of pacing, judicious use of quoted material, inclusion of archival photographs and strong descriptions. It's nonfiction as thriller in its recounting of the actions of a midlevel, monstrous clerk and the work of a few dedicated people in delivering him to justice.
Fantasy/Paranormal
Each October on the island of Thisby, the capaill uisce, or water horses, emerge from the sea. Predatory meat-eaters, they endanger the islanders—but they are also fast, far faster than land horses, and if captured and very carefully handled, with iron and magic, they can be trained. Every first of November, the water horses are raced on the beach of Thisby; winning the Scorpio Races brings fame and fortune, but losing often brings death. Nineteen-year-old Sean Kendrick runs for the right to buy the water-horse stallion Corr; 16-year-old Katherine, called Puck, pits her land mare against the water horses in an attempt to save her home. Gradually, the two of them, both orphaned by capaill uisce and fighting for the most important object in their lives, become confederates. First-person narration alternates seamlessly between Sean and Puck. The large cast of supporting characters springs to life, particularly Puck's brothers, Finn and Gabe, and Thisby feels like a place you can see and smell. The water horses are breathtakingly well-imagined, glorious and untamably violent. The final race, with Sean and Puck each protecting each other but both determined to win, comes to a pitch-perfect conclusion. Masterful. Like nothing else out there now.
"Listen, if you will," whispers the ghost of Jacob Grimm to Jeremy Johnson Johnson and to the readers of this delightful, modern-day fairy tale. Jeremy has the rare ability to sense the spectral presence of those caught in the Zwischenraum between mortal life and the hereafter. Jacob Grimm has been a constant presence since Jeremy was 6, a stand-in for Jeremy's absent mother and his absent-minded father. Jacob takes his role as mentor and protector seriously, although his attempts to help Jeremy are not always successful. Jeremy's social standing is a little dubious—what teenager stands a chance with pretty girls when he spouts curses in German? But Ginger Boultinghouse falls for Jeremy after eating the village baker's enchanted Prince Cakes. The two get up to some pranks that lead them to one adventure after another. Things aren't what they seem in the village of Never Better, where kids have gone missing and evil is afoot. The tone of Jacob's narration captures the flavor of the Grimms' tales while blending humorously with Jeremy's ordinary, befuddled, teenage life. The boy and his spectral companion are a charming pair of storytellers with great mutual affection. Readers who love spotting allusions will appreciate this intelligent book's robust vocabulary, its inclusion of French, German and Swedish words, and the real scholarship behind it.
From his opening announcement, "I don't feel the presence of God here," Andrew Winston Winters pulls readers into his story, alternating between his desperate life at an upscale Vermont boarding school and his grim, shadowed Virginia childhood. Present-day Win is smart, competitive and untrusting, estranged from his former roommate, Lex, his one ally and defender. The reasons for Win's self-loathing and keyed-up anxiety won't be fully revealed until story's end. What exactly does he expect to happen during the full moon? Why has he fallen out with Lex? Win's privileged childhood, when he was known as Drew, is another mystery. A violent child prone to motion sickness, his unvarnished self-portrait contains big gaps. What's happened to Keith, Win's gentle older brother, and Siobhan, their beloved younger sister? Kuehn unwinds her story like a cat toy, teasing readers. Only when all the pieces are fit into the puzzle will the mystery at its heart become clear. How the horrific secrets Win's been hoarding have shaped his past and explain his present crisis dominates the narrative. Timing—why he's experiencing his crisis and the choices flowing from it, now—gets less attention, leaving unanswered questions.
Widdershins is back, facing romance, supernatural foes and some serious soul searching. After the dramatic events of the first volume (Thief's Covenant, 2012), street-rat–turned-noble-turned-thief—and now turned bar owner—Widdershins and her deity Olgun (still secret in a city with 147 recognized deities and a very strong church) are trying their hand at honest living, but it's not working out. When they go back to the criminal life, they stumble into another big conspiracy of crime and dark magic, find themselves allied with the surprisingly appealing Major Bouniard of the city Guard and, more reluctantly, with a disgraced nobleman out to destroy Widdershins in revenge. Marmell's occasionally florid writing and hackneyed dialogue can't detract from the gory adventures (including a wonderfully macabre bad guy), but beneath the action lies a deeper, if unsubtle, tale of loss and love.